Pending This Week:
Despite the headwinds of rising interest rates, pending sales showed a strong performance last week with 193 homes going pending (up from 166 the previous week). Of those, 88 were new construction and 105 were resales.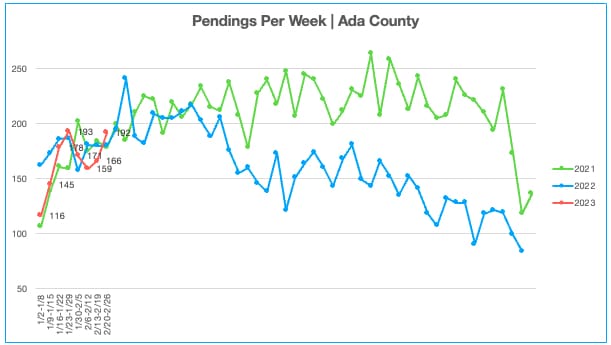 Homes For Sale:
The number of homes for sale is currently 890, down from 934 last week. Of those 890: 302 are new construction (down from 330), 141 are under construction (down from 142), and 447 are resales (down from 462).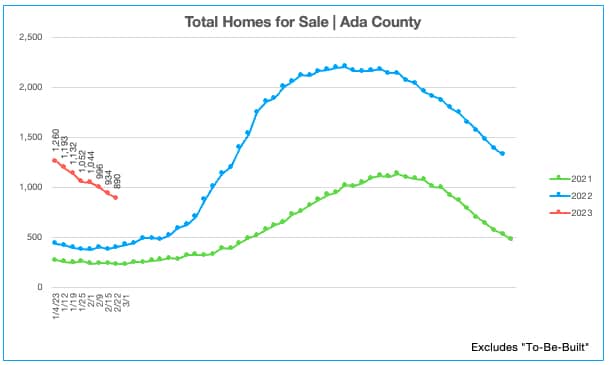 Inventory Rate:
The overall inventory rate hit 1.1 months, the lowest it's been since early May '22. New construction is at 1.2 months and existing slightly lower at 1.0 months.