Pending This Week:
Despite the challenging environment of rates approaching 7%*, the number of homes that went pending last week performed impressively, with a total of 182 pending sales. Among these sales, 88 were new construction homes, while the remaining 94 were resale homes.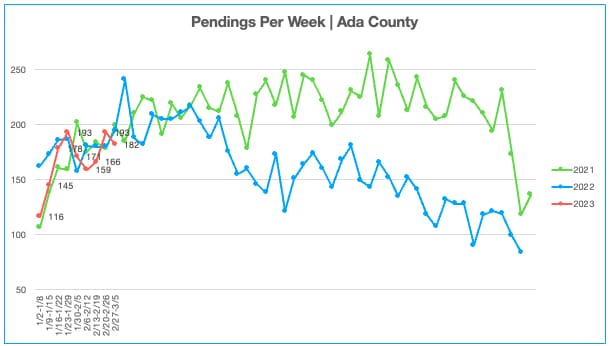 Homes For Sale:
Ada County's housing supply experienced another slight dip, with the number of homes for sale now totaling 860. The decline is attributed primarily to the reduced availability of new construction and under-construction homes, while the number of resale homes has witnessed a modest increase. Of the 860 homes up for sale, 281 are complete new construction properties, 128 are under-construction, and 460 are resale homes.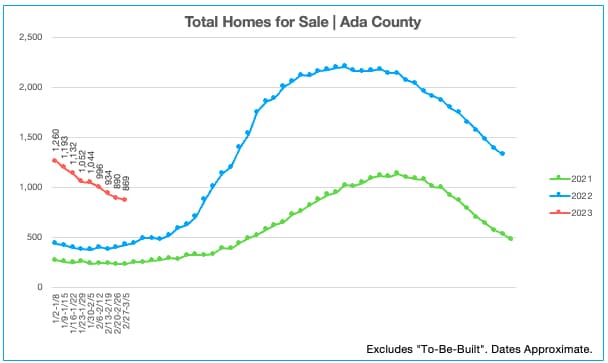 Inventory Rate:
The overall inventory rate remained stable at 1.1 months, the same as the previous week and the lowest level since early May '22. This low inventory rate indicates a strong market for sellers at the moment, given the relatively lower supply of homes as compared to the present demand. Simply put, if no new homes were to be listed on the market, it would take just 1.1 months to sell all the homes based on the current sales pace.