Pending this week:
The number of homes to go pending this week declined slightly to 159. Of those, 75 were new construction (matching the previous week) and 84 were resale homes (down from 96 the previous week).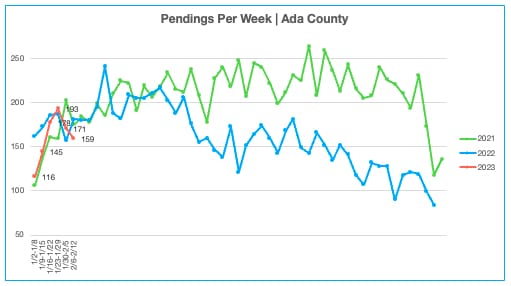 Homes for sale:
The number of homes for sale declined to 996 in Ada County.
Of those: 339 were completed new-construction, 170 under-construction, and 487 were resales.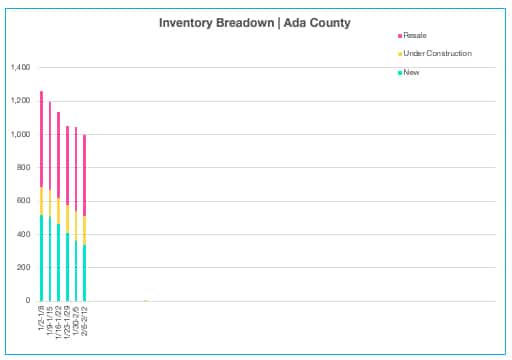 Inventory Rate
Overall, there was a 1.5 month inventory rate. Up slightly from the previous two weeks but still drastically improved from the 3-4 months observed over last summer and fall.
The new construction inventory rate was 1.6 months and 1.3 months for resale homes.