Pending This Week:
The number of homes that moved to the pending stage decreased again this week, totaling at 148. Out of the 148 pending sales, 63 were for new construction homes while 85 were for resale properties.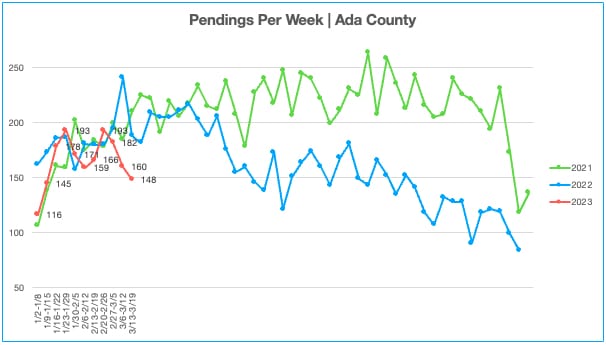 Homes for Sale:
The number of homes for sale rose modestly to 902. Of those, 254 were new construction, 147 under construction, and 501 were resale homes.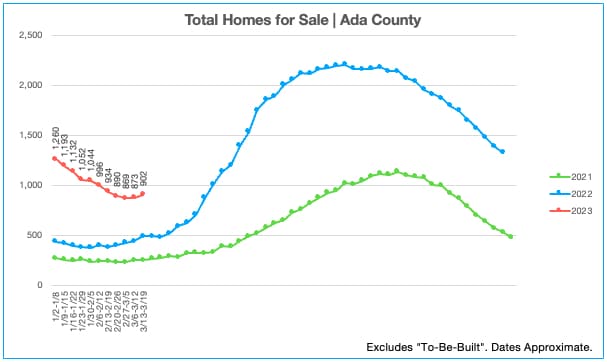 Inventory Rate:
Due to the decrease in pending sale activity, inventory rates increased slightly to 1.4 months. The rate for new construction was 1.5 months, while resale homes remained at 1.4 months.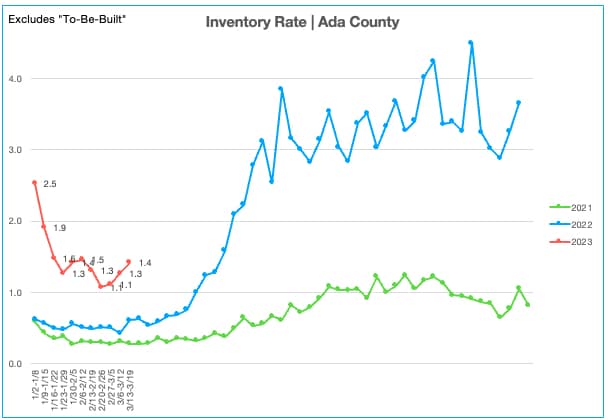 Building Permits:
Pioneer Title Company released their data on February building permits. Although building permits saw a 32% increase in comparison to January, they are still approximately 62% lower than they were in February 2022.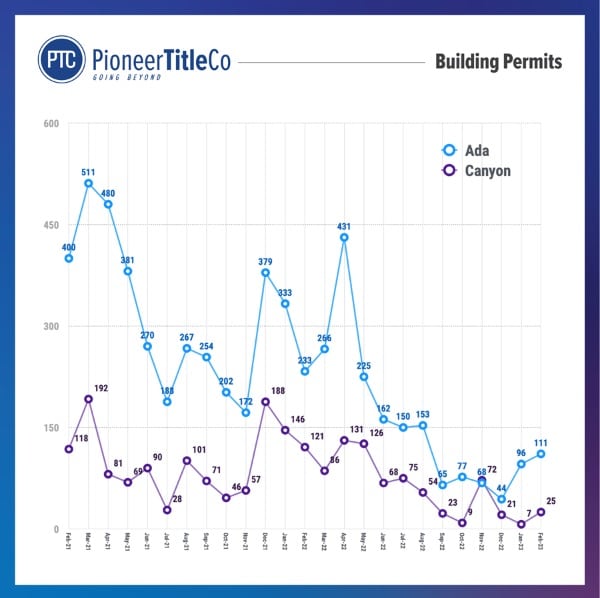 Interest Rates:
Freddie Mac's weekly interest rate survey compiles data from thousands of mortgage applications received by lenders across the country during the surveyed time-frame. This provides valuable insight into current interest rates.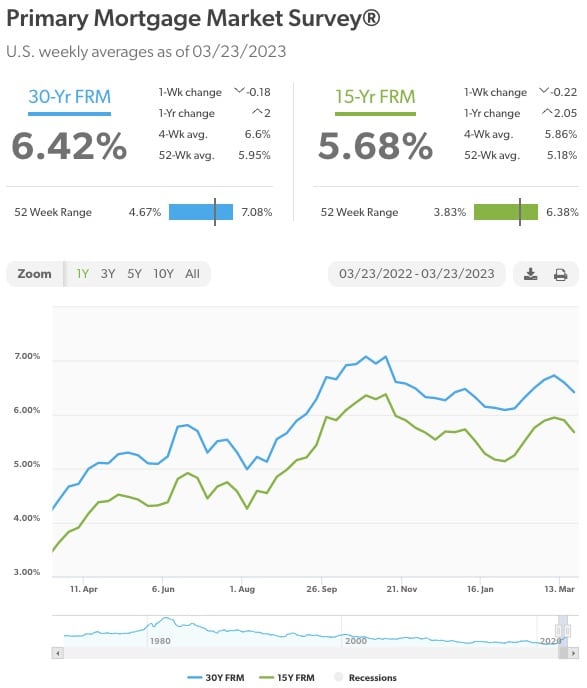 *Although the author(s) attempt to provide reliable, useful information, they do not guarantee that the information or other content in this document is accurate, current or suitable for any particular purpose. All content is subject to change without notice. All content is provided on an "as is" basis, with no warranties of any kind whatsoever. Go to Disclaimers and Methodology.