Pending This Week:
Pending home sales for last week totaled 151, indicating a slight increase from the previous week. Compared to the same period last year, there was about a 25% fewer pending sales. Of the 151 sales last week, 49 were new construction homes, and 102 were resale homes.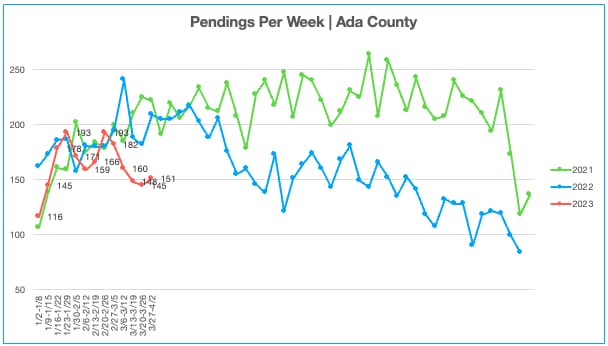 Median Listing Price:
The median listing price last week was $535,000. While there is fluctuation to this number week-to-week, you can see there's been a rising trend since the beginning of the year.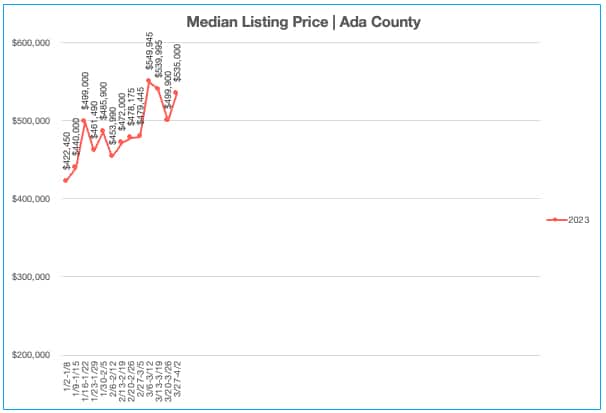 Homes for Sale:
Last week, the total number of homes available for sale was 870, slightly lower than the previous week's count of 891. The inventory consisted of 241 completed new construction homes (a decrease from 250), 131 homes under construction (a decrease from 144), and 498 resale homes (an increase from 497).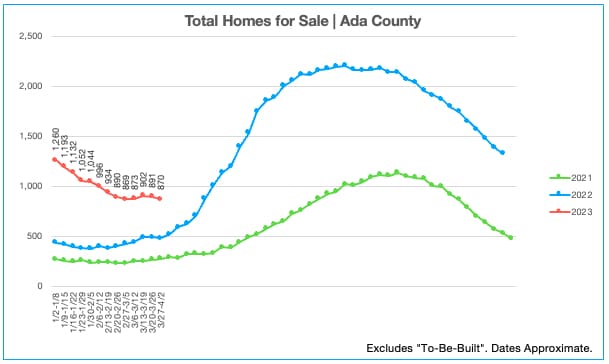 Inventory Rate:
The overall inventory rate saw a slight decrease to 1.3 months. The inventory rate for new construction homes remained steady at 1.8 months, while the rate for resale homes dropped slightly to 1.1 months.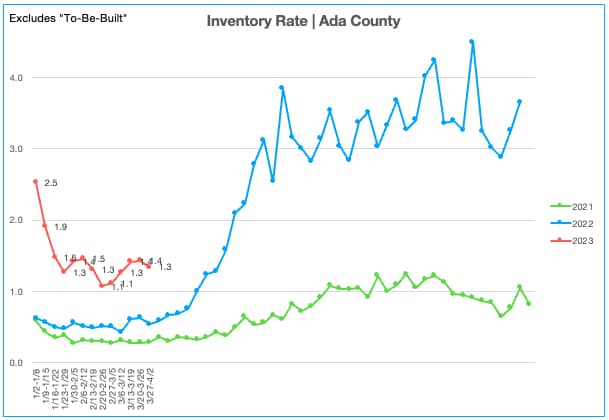 Mortgage Rates:
Mortgage rates have continued to trend downwards for the last 4 weeks.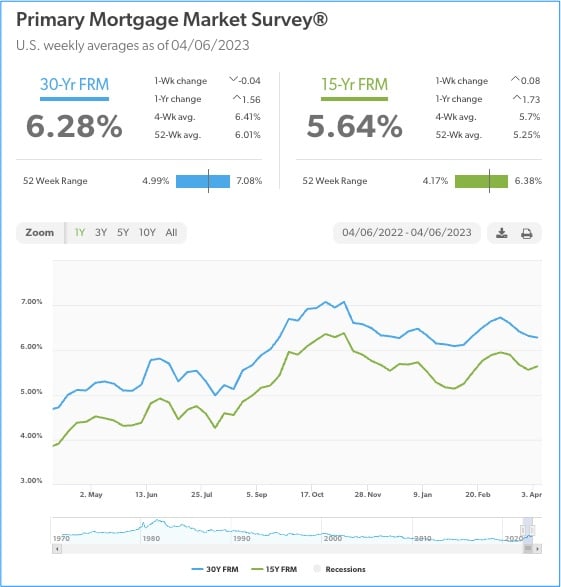 *Although the author attempts to provide reliable, useful information, they do not guarantee that the information or other content in this document is accurate, current or suitable for any particular purpose. All content is subject to change without notice. All content is provided on an "as is" basis, with no warranties of any kind whatsoever. Go to Disclaimers and Methodology.