Inventory Rate:
The overall inventory rate strengthened to just a 1.2-month supply of homes, down from 1.5 months the previous week. The rate for new construction improved to 1.8 months from 2.0, while for resale properties, it decreased to 1.0 month from 1.2.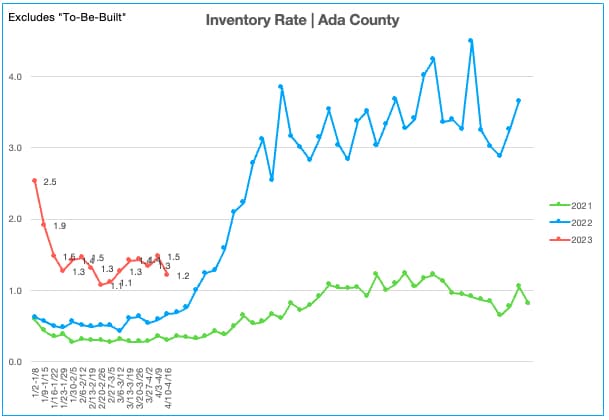 Pending this week:
The number of homes that went under contract increased to 176, marking a significant increase from the 140 homes that went pending the previous week. While there was a modest rise in new construction, going up from 44 to 50, the most notable increase occurred in resale homes, which escalated from 96 to 126.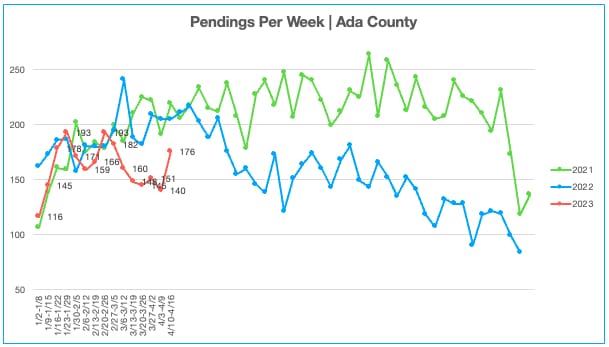 Homes for Sale:
The total number of homes for sale increased slightly to 916. Of those 227 were completed new construction (down from 229), 155 under construction (up from 142), and 534 resale homes (up from 515).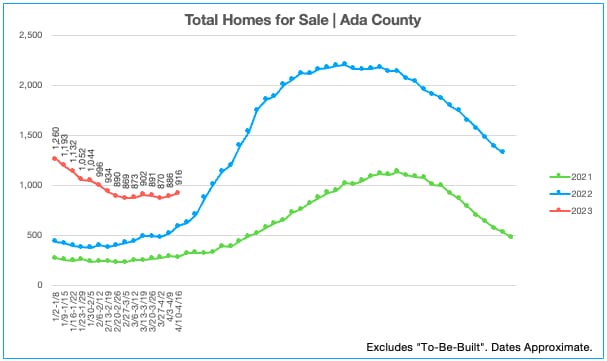 Interest Rates:
Following over a month-long streak of weekly declines, rates shifted direction with a slight uptick of 0.12%.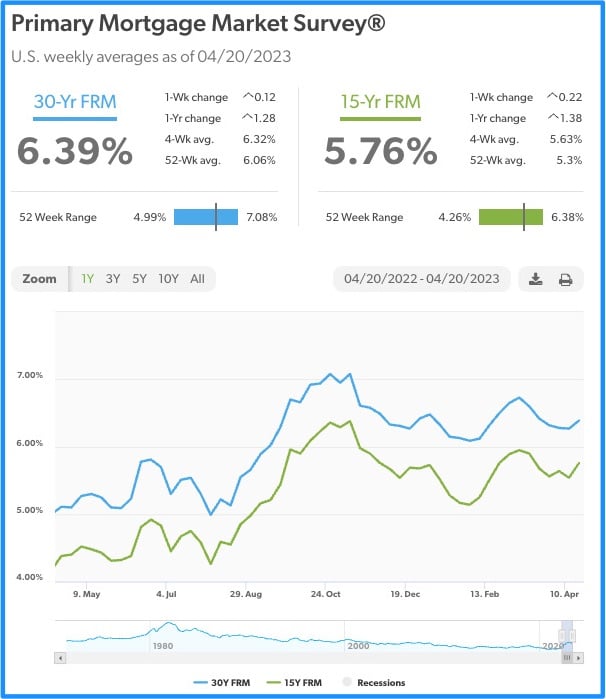 Building Permits:
According to Pioneer Title's most recent data release, building permits in March increased to 191, the highest since the market shifted May of last year.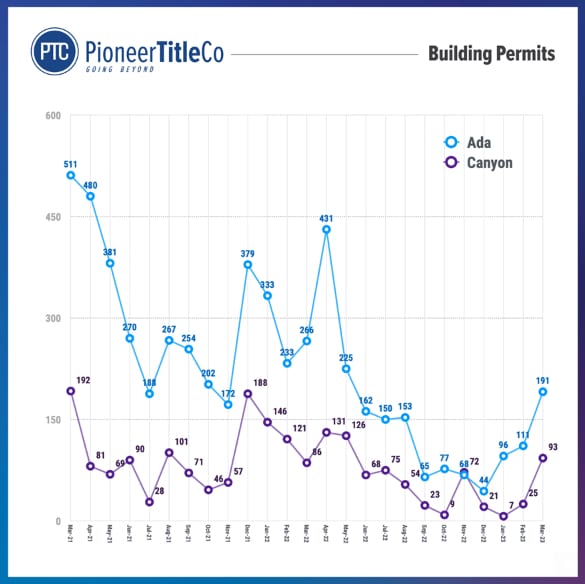 *Although the author attempts to provide reliable, useful information, they do not guarantee that the information or other content in this document is accurate, current or suitable for any particular purpose. All content is subject to change without notice. All content is provided on an "as is" basis, with no warranties of any kind whatsoever. Go to Disclaimers and Methodology.