Inventory Rate:
The Inventory Rate provides insight into the equilibrium between the supply and demand of homes in the market. At 1.2 months, the current overall Inventory Rate has remained steady since mid-January, signaling a slight upward pressure on home prices. Specifically, the new construction inventory rate stood at 1.5 months while the resale inventory rate was 1.0 months.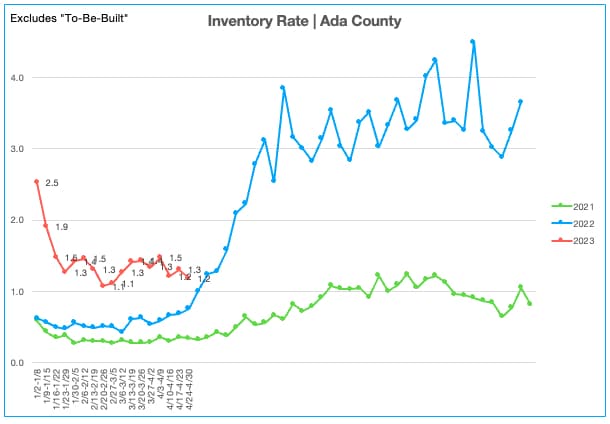 Pending Home Sales:
Last week, the number of homes that went pending increased to 177, up from 164 the previous week. Compared to the previous two years, this represents a reduction of approximately 20% in activity but is still historically strong. Out of the 177 pending sales, 63 were new constructions, while 114 were resale homes.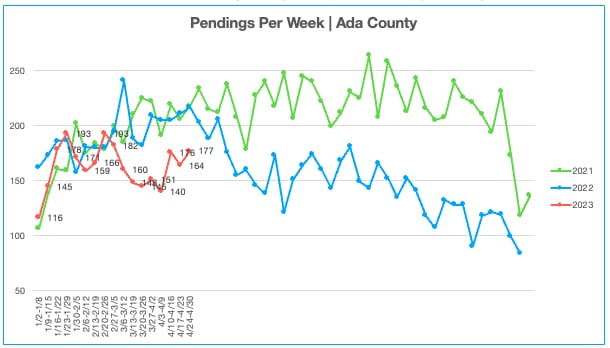 Homes for Sale:
The overall number of homes for sale declined slightly to 901 (from 920). Of those 223 were new construction (previously 228), 172 under-construction (previously 170), and 506 resales (previously 522).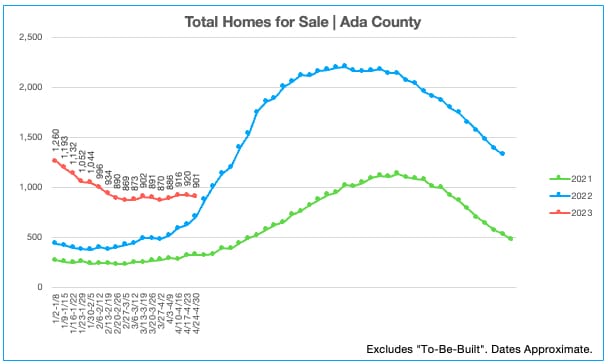 Interest Rates:
During the past week, mortgage rates have experienced a marginal decrease due to recent fluctuations in the banking sector and comments from the Federal Reserve regarding their policy outlook.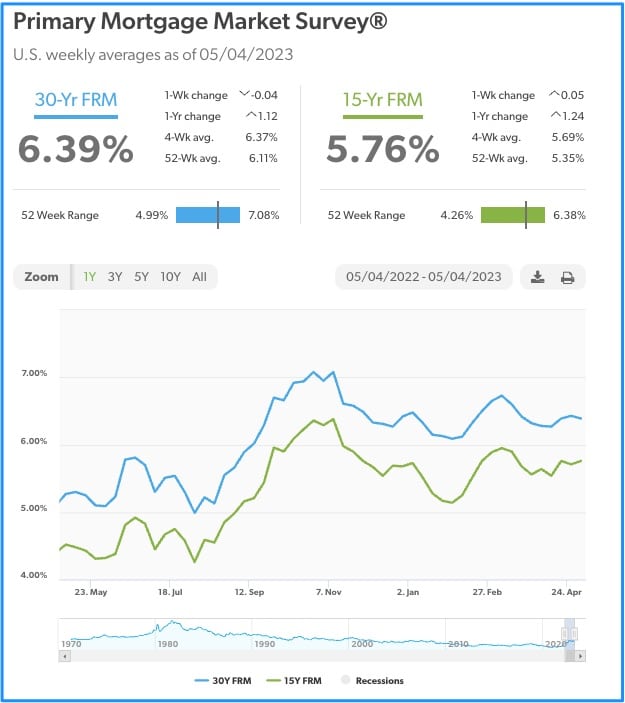 *Although the author attempts to provide reliable, useful information, they do not guarantee that the information or other content in this document is accurate, current or suitable for any particular purpose. All content is subject to change without notice. All content is provided on an "as is" basis, with no warranties of any kind whatsoever. Go to Disclaimers and Methodology.