Inventory Rate:
The Inventory Rate is a valuable metric that sheds light on the equilibrium between the supply and demand of homes in the market. A lower number indicates a "seller's market," while a higher number points to a "buyer's market". Currently, the inventory rate remains strong at just 1.2 months overall, with new construction at 1.8 months and resale at 1.0 months.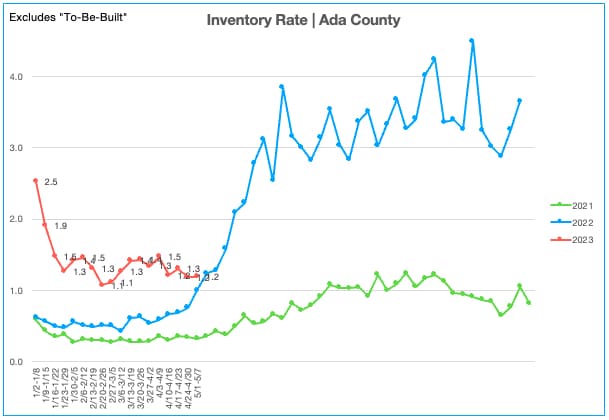 Pending Home Sale:
Last week, the number of homes that went into sale-pending status saw an increase to 182, up from 177 in the previous week. Out of these, 49 were new construction, which is lower than the 63 recorded in the prior week, while 133 were resales, which is higher than the 114 recorded earlier. Additionally, the median listing price for homes that went pending continues to rise and now stands at $550,000.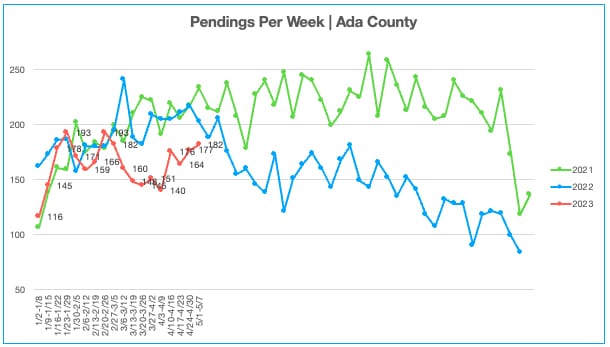 Homes for Sale:
The overall number of homes for sale witnessed a marginal increase, totaling 933. Out of these, 223 were completed new-construction homes, 162 were under-construction, and 548 were resales.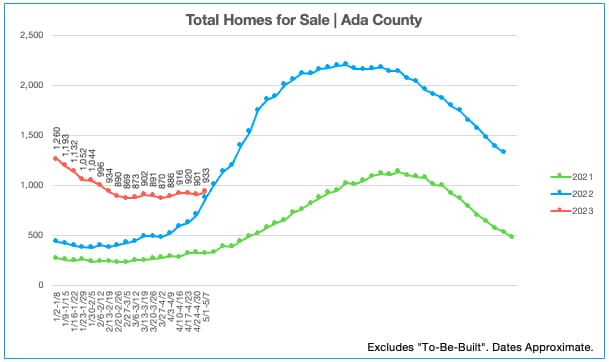 Interest Rates:
Interest rates remained roughly stable this last week at an average of 6.35% for a 30-year fixed rate mortgage across the country.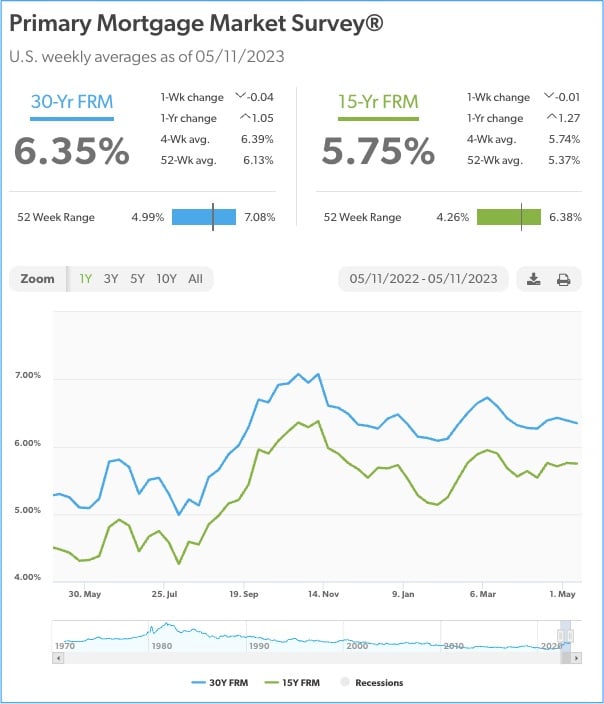 *Although the author attempts to provide reliable, useful information, they do not guarantee that the information or other content in this document is accurate, current or suitable for any particular purpose. All content is subject to change without notice. All content is provided on an "as is" basis, with no warranties of any kind whatsoever. Go to Disclaimers and Methodology.