Pending Per Week:
Compared to a similar time-period last year, home sale activity is exhibiting a slight improvement. In the context of 2023, the previous week stood out as one of the better performing weeks, with 181 homes going pending. Among these pending sales, 54 were attributed to new construction properties, while the remaining 127 sales comprised of resale homes.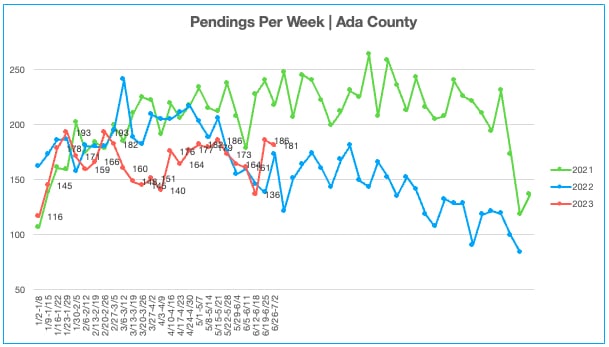 Homes for Sale:
The inventory of homes available for sale experienced a marginal and unseasonal decrease. The total count of homes for sale decreased from 1135 in the previous week to 1111. Looking ahead, the number is projected to decrease further to 1081. Out of the 1135 homes for sale, 183 were completed new construction homes, showing a decline from 203. On the other hand, the number of homes under construction increased slightly to 212, up from 204. Additionally, there were 716 resale homes available, down from 728 in the previous period.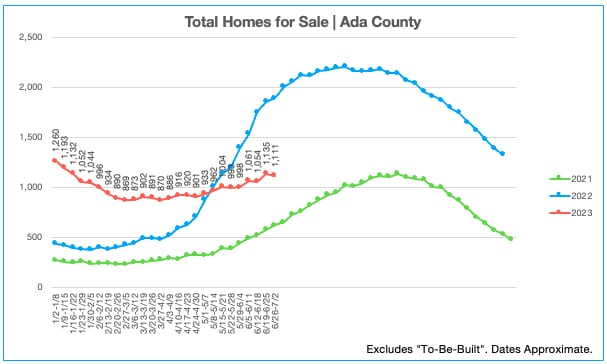 Inventory Rate:
Despite the presence of high interest rates and lower demand compared to previous years, the persistent low inventory remains a key factor in keeping the inventory rate at a low level. The overall inventory rate for homes stood at 1.4 months, with a specific inventory rate of 1.7 months for new construction homes and 1.3 months for resale homes.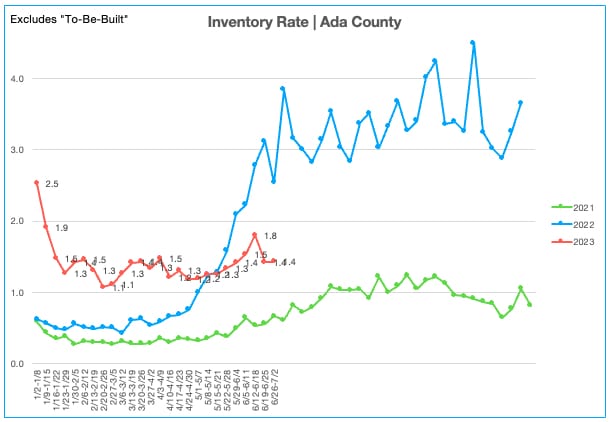 Interest Rates:
Once again, mortgage rates continued their upward climb this week, reaching the highest level seen so far this year.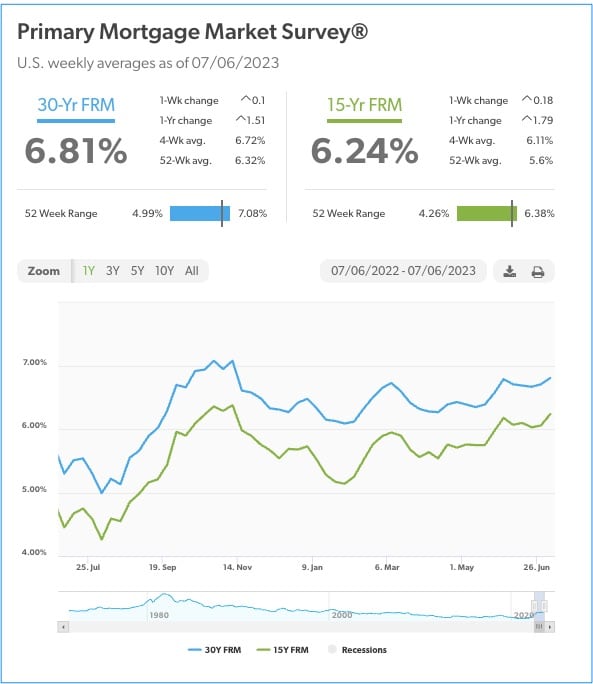 *Although the author attempts to provide reliable, useful information, they do not guarantee that the information or other content in this document is accurate, current or suitable for any particular purpose. All content is subject to change without notice. All content is provided on an "as is" basis, with no warranties of any kind whatsoever. Go to Disclaimers and Methodology.