Pending Per Week:
Pending sales bounced back to 167 last week. This is up slightly over last year and down about 30% compared to 2 years ago. Out of these, 37 were new construction and 130 were resale homes.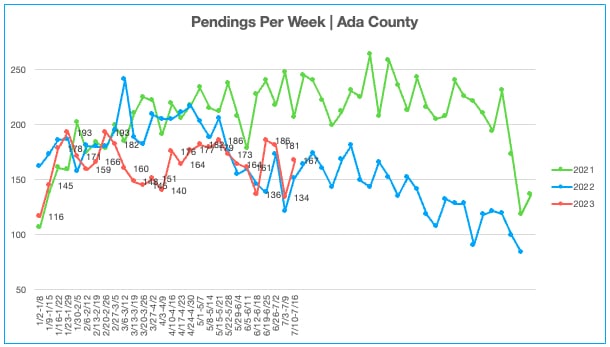 Homes for Sale:
The number of homes for sale increased to 1158, up from 1081 the week before. Out of these, 200 were new-construction (up from 182), 215 under-construction (up from 196), and 743 resales (up from 703).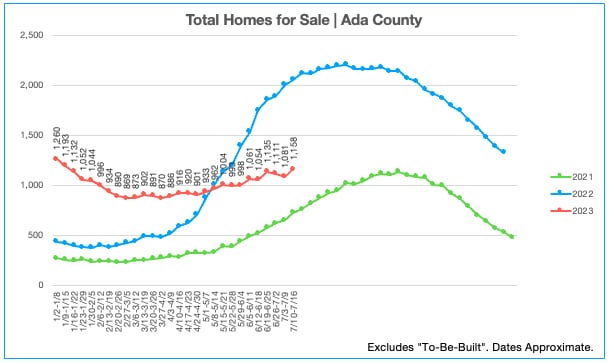 Inventory Rate:
The overall inventory rate was 1.6 months, which indicates the average amount of time it would take to sell all available homes based on the current sales pace. For new construction properties, the inventory rate stood at 2.6 months, while for resale homes, it was 1.3 months.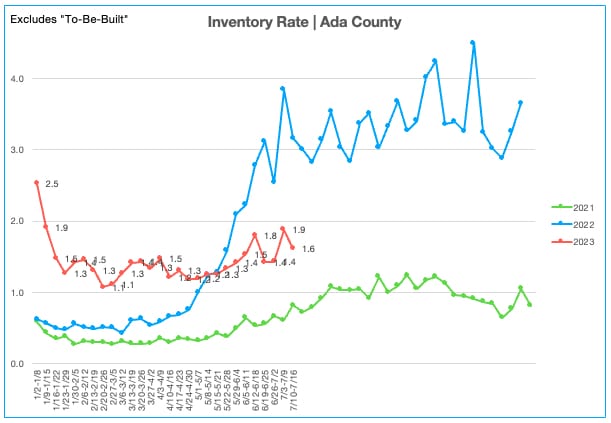 Interest Rates:
This week, there was a slight improvement in interest rates, with the 30-year fixed rate going down to 6.78%.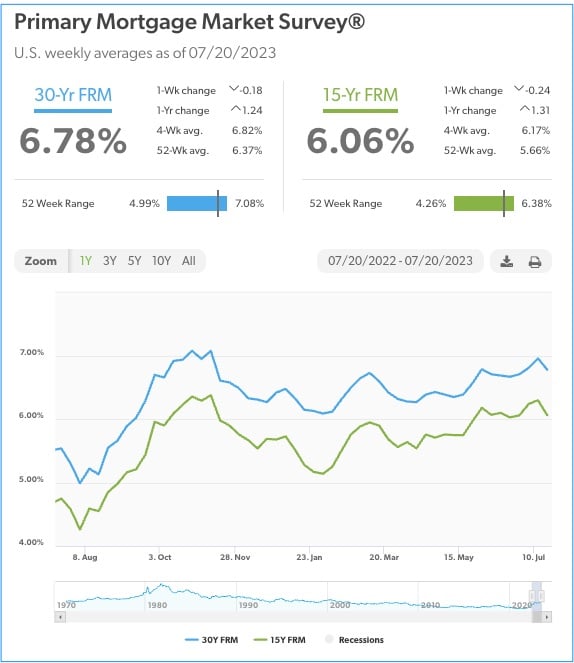 Building Permits:
Following a substantial 68 percent surge from April to May, building permits experienced a decline of approximately 30 percent in June. They are up about 17 percent from a year ago.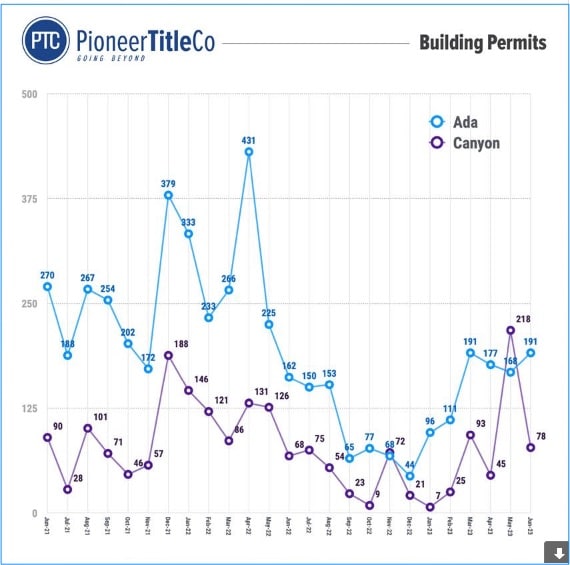 *Although the author attempts to provide reliable, useful information, they do not guarantee that the information or other content in this document is accurate, current or suitable for any particular purpose. All content is subject to change without notice. All content is provided on an "as is" basis, with no warranties of any kind whatsoever. Go to Disclaimers and Methodology.