Pending this Week:
The Ada County real estate market posted another strong week of pending home sales. There were a total of 171 homes for sale that went pending. Of those, 75 were new construction (complete or under construction) and 96 were resale homes.
As you can see in the graph below, this is in line with the real estate activity seen during at this time during the previous 2 years.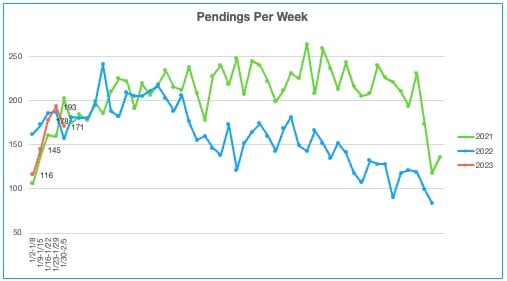 Homes for Sale:
The number of homes for sale in Ada County dipped slightly, to 1044. Of those, 358 were new construction (completed), 180 under construction, and 506 resale homes. The number of resale homes for sale had a slight increase over the previous week.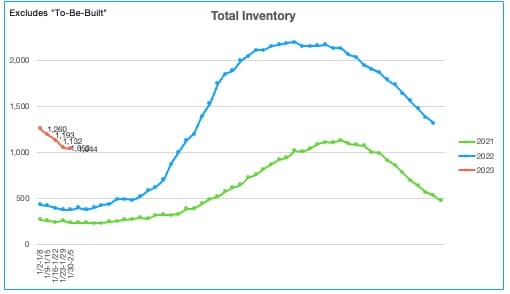 Inventory Rate:
The inventory rate stayed extremely strong at a ratio of 1.4 months of supply overall. More specifically, it was 1.7 months for new construction and 1.2 months for resale homes.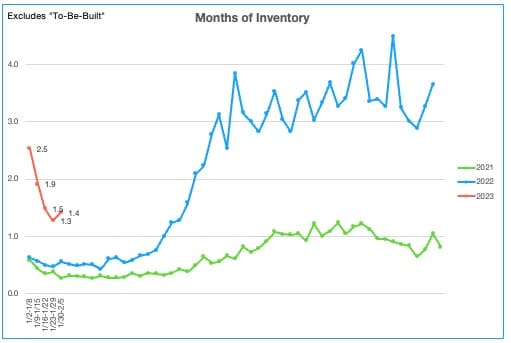 Median Listing Price
The median listing price was $485,900 and continues the overall trend of rising prices we've been seeing so far this year.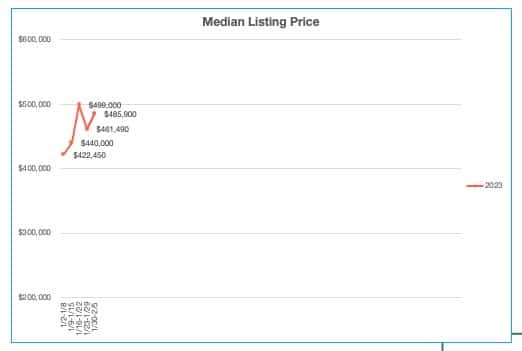 Read more about our methodology.