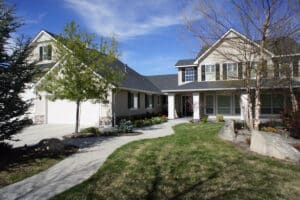 Back to North Meridian Real Estate
This subdivision has not only many Italian-style architectural features, it also has the vibe. In particular, with neighborhood amenities like Gino's Pizza and a local orthodontist's office, beautiful garden areas and nearby schools, you can live here without ever having to leave your piece of Bridgetower real estate. Ok, not completely, but you get the idea. Additionally, acres upon acres of open space exist for you to enjoy and take in. If being near water calms you, then no doubt you'll find the pond near your spot of Bridgetower real estate quite a nice place to spend the afternoon. If this isn't enough, then you'll definitely want to check out the pools on-site. They're a great place to unwind after work or to hang out with your family on the weekends.
Search all MLS Homes for Sale!
Sorry we are experiencing system issues. Please try again.