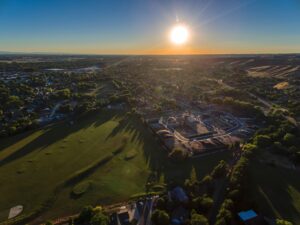 Are you considering purchasing a home or thinking of investing in real estate? If so, I would love the opportunity to meet you and help you with your real estate needs.
I feel it's my job to earn people's trust & business in real estate. I've never appreciated pushy sales people in any industry, especially real estate. My approach differs in that I focus on being service-oriented and keeping my clients best interest at the core of everything I do.
You can read some testimonials from my past clients to see what they have to say.
Unlike many agents, I do not require or push to have buyers sign a contract with me to search for a home. I believe if I do my job correctly, people will naturally want to work with me because they feel I'm doing a great job- not because they signed a contract.
Below is a general overview of the services you can expect when I represent you as a buyer:
As your buyer's agent I will never charge you. My compensation comes from the seller. I do not charge retainer fees or cancellation fees if you decide not to purchase. I am only compensated when we find you the right property at the right price.
Developing real estate investment strategies. I've helped many real estate investors and am experienced in residential income property. From capitalization rates to cash flow, I thoroughly understand investment property and can help you navigate the options to find what best suits you.
Planning for a future home purchase. Different financing options, building credit, etc.
Property searching. Looking for property can be a daunting task, depending on what you're looking for there can be thousands of properties to sort through. As a Boise real estate professional, I can quickly sort through the listings and get you the best properties that meet your criteria. For many, finding the right home takes time. I have a very efficient systems to keep you notified of new listings so you'll be aware of the new & best opportunities.
Due diligence. No matter what type of property you're purchasing there are certain red flags to look out for and things to investigate. I'm well-networked with some of the Valley's best inspectors, engineers, title companies, etc. and will help connect you to the appropriate professionals through the process.
Contract negotiation. Once we have located the property you're interested in it's important to have an experienced and aggressive negotiator on your side. I am focused on getting you the best deal possible and structuring the entire agreement to look out for your best interest (inspection, financing, clear title contingencies, etc.).
The closing process. The process of buying real estate involves escrow management, property inspections, deadlines, and satisfying contract contingencies. I manage this process to make sure your purchase is not only a great deal but also as smooth and stress-free as possible.
As your real estate agent, my job is to look out for your best interest. This means locating the right property, getting you the best deal possible, and handling all the details of the transaction to ensure a smooth and successful closing.
You can learn more about me and my background here. I'd also be happy to answer any questions you may have by phone, email, or in person so feel free to contact me.
Popular Buyer Links
New Listing Notifications
Email Alerts for New Homes,
Save Your Favorites and
Price Change Notifications
Complete a Search and Click "Save Search"
Have Questions?