Back to Boise Bench Real Estate or Downtown Boise Real Estate
The condos for sale in Crescent Rim Condominium Community encourage a relaxed lifestyle for those who buy real estate in this community. It's a luxury community that offers all the advantages of living in a home without requiring all the upkeep.
Inside these condos, you'll find quality construction, open floor plans with incredible views to the outdoors and beautiful building and decorating materials. Inside these pieces of Crescent Rim homes are features like granite countertops, fireplaces, bathrooms off the master bedroom and cozy nooks, where you can read or chat over tea with a friend. The floor plans, which include two and three bedroom units, are open and encourage interaction with the outside world. Large windows and glass doors to the outside balcony area. They provide you with your first introduction to the views that the Crescent Rim Condos have.
Crescent Rim Condos for Sale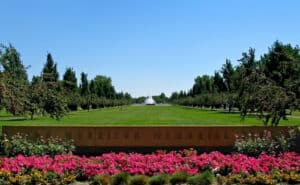 You'll see the foothills surrounding Boise, which radiate with the purples and pinks of the sunrise and are often the first sight of the day for many who live here. It's possible to stand at your kitchen sink and gaze over the Treasure Valley with all its splendor and interesting architecture. It's located on the Boise Bench, so these sights include views of the downtown area, of Ann Morrison Park and of the Boise Train Depot, which is just down the street from the Crescent Rim Condos.
And from the balcony of some of the condos for sale in Crescent Rim Condominium Community, there are also views of the pool. This community resource is stunningly designed to accommodate a lap pool that's separated from the play area of the pool by center fountains. Residents here can enjoy the cool breezes that comes from the wind as it blows off the pool's sparkling waters.
Myriad trees and bushes decorate the landscapes surrounding the pool. These areas of flora echo the larger landscapes that surround the building, making buying one of the condos for sale in Crescent Rim Condominium Community so ideal. With this kind of set up, you get all the advantages of living in a green community without the obligation of upkeep.
Search all MLS Homes for Sale!
Sorry we are experiencing system issues. Please try again.