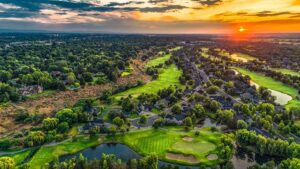 The Eagle real estate market is known for its exceptional luxury homes that offer a range of unique features and amenities. These properties may include riverfront or other types of waterfront homes, homes on spacious acreage, or homes with stunning views in the foothills.
One of the distinguishing factors of Eagle's luxury homes is the generous lot sizes. In fact, the lot sizes in Eagle are some of the largest in the Boise Metro real estate market. This means that homeowners can enjoy ample space and privacy while still being part of a vibrant community.
Whether you're looking for a sprawling estate or a luxury home nestled in the foothills, the Eagle real estate market is likely to have something that suits your taste and preferences. With a wide range of luxury homes available, it's easy to find the perfect property that fits your lifestyle and meets your needs.
Sorry we are experiencing system issues. Please try again.