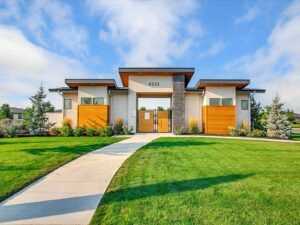 Back to S Meridian Real Estate
Homes for sale in Movado Estates offer Buyers some of the best interstate access in the Treasure Valley. Whether you're commuting to Downtown Boise, Micron, or the Airport… Movado Estates allows you to quickly hop into the interstate to get you where you want to go.
Besides just work commutes, Homes for sale in Movado Estates offer quick access to shopping, restaurants, and walking paths.
The homes in Movado Estates are nearly all single-level with open floor plans, amazing finishes, and large garages.
The majority of the homes built in Movado Estates were crafted by Zach Evans Construction.
Learn more by visiting our dedicated community website: Movado Estates
Get new listing alerts delivered to your inbox.
Movado Estates is part of the master planned community referred to as "Movado". In addition to Movado Estates, there's also Movado Village & Movado Greens which were both built by Blackrock homes.