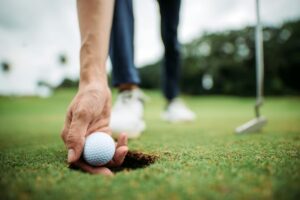 Back to N Meridian Real Estate
All days should start out like this: A five mile run with one of the neighbors followed by a short walk over to the clubhouse of the nearby country club. Along with hot coffee and cold orange juice, the two joggers enjoy a plate of piping hot buttermilk pancakes with eggs on the side. Or for a change, one orders an albatross omelette filled with fresh green onion, mushrooms and a sprinkle of cheddar. All this before heading off to work at 9:00 a.m. Most people don't have these kinds of amenities in their neighborhood, but then again, most don't live in Spurwing in Meridian, Idaho. Spurwing, with its impressive infrastructure, stunning landscapes and proximity to Spurwing Country Club gives home buyers a certain serenity.
Spurwing Homes for Sale are comprised of several different sub-communities:
Spurwing Greens
Spurwing Greens Estates
Spurwing Sub
Spurwing Challenge Estates
Spurwing Heights
Spurwing in Meridian is the perfect place to live for those who want access to the outside world. Surrounded by pastoral settings and filled with lawns that explode with brilliant red flowers in the spring and summer, this country club neighborhood is located near Highway 20/ 26 and close to shopping. Fred Meyer gives residents a place to shop for their necessities without having to head into busier parts of Boise and Meridian. Most of these things lie within just a few minutes' drive from the community, making a stop at the grocery store or an errand to buy a birthday gift a quick stop on the way home.
As for the the neighborhood itself at Spurwing in some way feels just like an extension of the country club's grounds. This landscaped wonderland includes miles of paths and trails. Residents of the subdivision can plan an outdoor run that fits almost any fitness level from just a mile or two to a whole 10K run. Other enticements for people buying one of the homes for sale at Spurwing are the ponds that lie within the confines of the subdivision. During the warmer months, fountains in the center of these waters shoot up into the heavens creating sparkling rainbows in the fountain's mist. On the greenbelt beside the lake, passersby on bikes stop and marvel at the bands of color decorating air around the lake.
Search all MLS Homes for Sale!
Sorry we are experiencing system issues. Please try again.