Buyer Demand:
Buyer demand continues to be moderated by prevailing interest rates hovering around 7%. Nonetheless, there was a marginal enhancement compared to the previous week, as 142 homes were set to go pending for sale. Among these, 35 transactions pertained to new construction properties, while the remaining 107 were resales.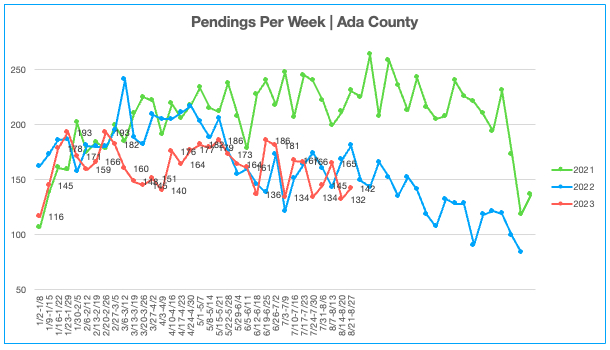 Supply of Homes:
The cumulative count of homes available for sale reached 1,315. Amongst these, there were 195 fully completed new-construction properties (a decrease from 207), 292 homes in the under-construction phase (an increase from 265), and 828 resales (an increase from from 816).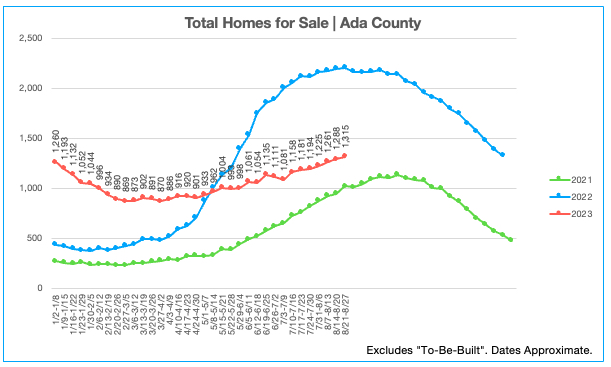 Inventory Rate:
The overlall inventory rate stood at 2.2 months, showcasing a subtle enhancement from the preceding week's figure of 2.3 months. Breaking the figure down, the inventory rate for new construction was 3.2 months, while for resales, it was 1.8 months.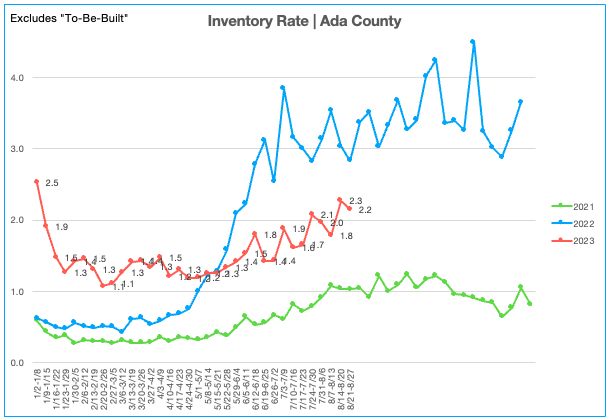 Median Listing Price:
The median listing price of homes entering the pending status exhibits a correlated connection with the inventory rate. As the inventory rate decreases, the median listing price of pending homes tends to rise, and conversely, as the inventory rate increases, the median listing price tends to decline. A noticeable instance of this dynamic was observed as home prices rose from mid-January to mid-summer, but have since reversed trajectory.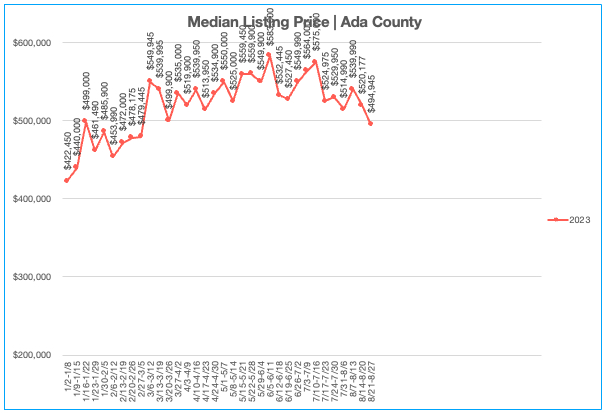 Interest Rates:
The 30-year fixed rate marginally lowered last week settling at an average of 7.18% nationally.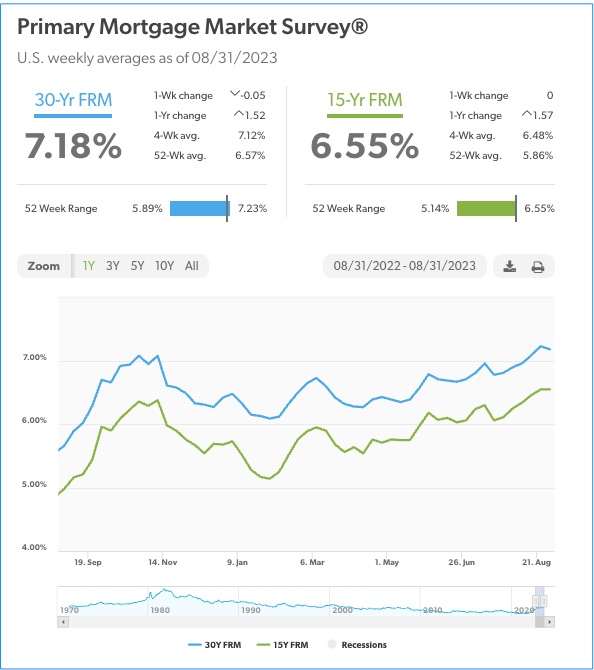 *Although the author attempts to provide reliable, useful information, they do not guarantee that the information or other content in this document is accurate, current or suitable for any particular purpose. All content is subject to change without notice. All content is provided on an "as is" basis, with no warranties of any kind whatsoever. Go to Disclaimers and Methodology.