Buyer Demand:
Buyer demand has shown a modest upturn in the past two weeks, with 152 homes entering the sale-pending status. This figure is in line with the activity seen during the same period last year but represents a 25% to 40% decrease when compared to the frenzied market conditions of 2021. Among these 152 pending sales, 46 were attributed to new construction (an increase from 35), while 106 were resales (down slightly from 107).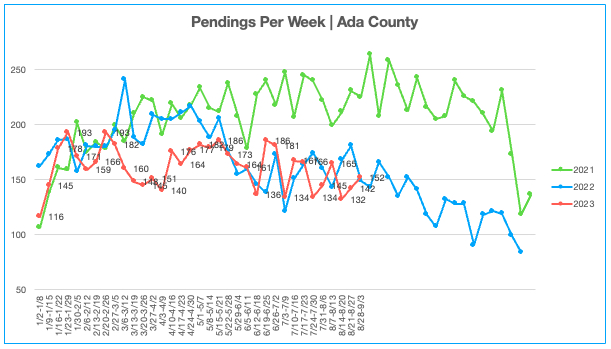 Supply of Homes:
The overall inventory of homes for sale saw its first decline since early June, totaling at 1,301 homes, a slight decrease from the previous week's 1,315. Among these, 222 were fully completed new construction properties (showing an increase from 195), 262 were homes in the under-construction phase (a decrease from 292), and 817 were resales (down slightly from 828).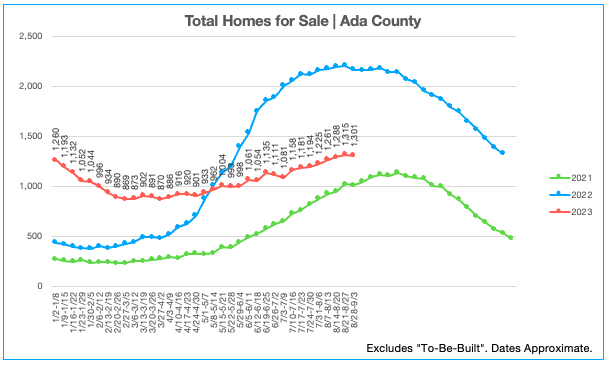 Inventory Rate:
The inventory rate offers valuable insights into the balance between supply and demand and its corresponding pressure on home prices. Over the past two weeks, there has been a slight improvement in the inventory rate, settling at 2.0 months, although it remains higher than what we've seen for most of this year. For a more detailed breakdown, it stood at 2.4 months for new construction properties and 1.8 months for resale homes.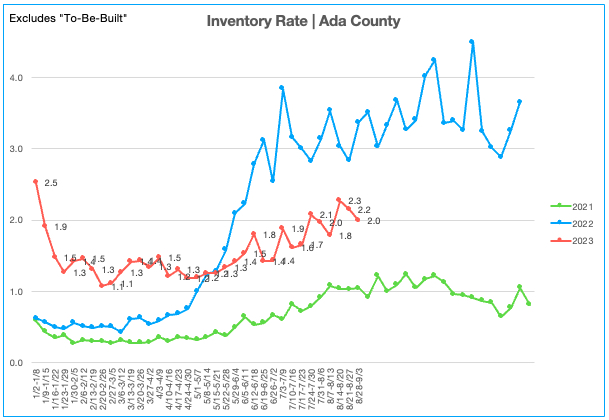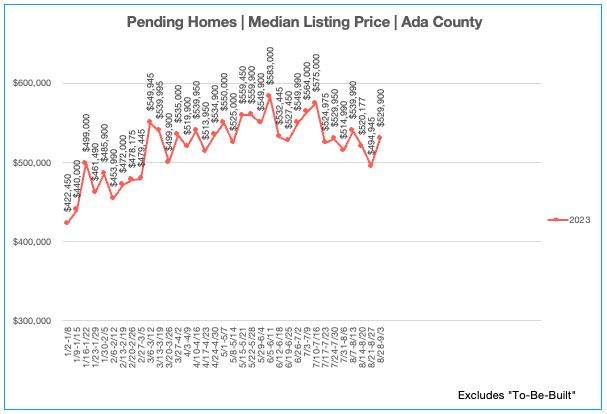 Interest Rates:
For the fourth week in a row, the 30-year fixed-rate mortgage has remained above the seven percent mark. In the most recent week, there was a slight decrease as the 30-year fixed rate settled at an average of 7.12% nationwide.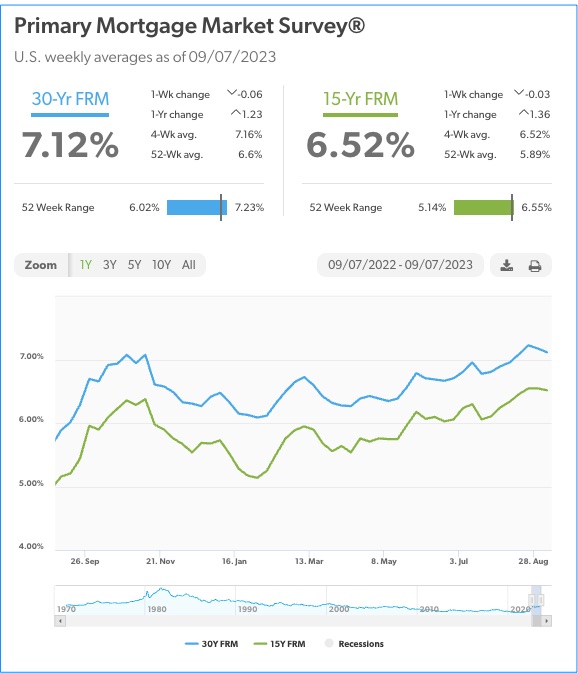 *Although the author attempts to provide reliable, useful information, they do not guarantee that the information or other content in this document is accurate, current or suitable for any particular purpose. All content is subject to change without notice. All content is provided on an "as is" basis, with no warranties of any kind whatsoever. Go to Disclaimers and Methodology.