Buyer Demand:
Buyer demand experienced its most subdued weekly performance of the year, as only 113 homes entered the pending status. Within this category, 23 were new construction properties, while 90 consisted of resale homes.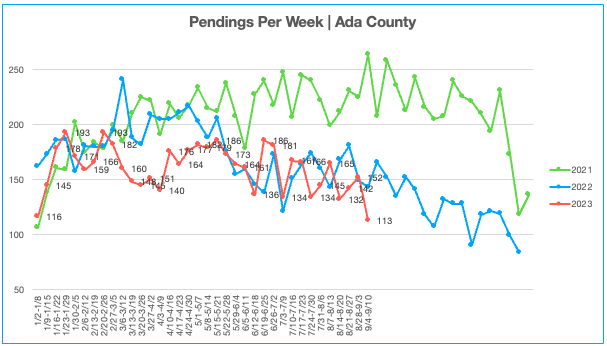 Supply of Homes:
The overall housing supply has decreased for the second consecutive week, totaling 1,277 homes. Among these, 215 were fully completed new-construction properties (a slight drop from 222), 253 homes were in the under-construction phase (down from 262), and 809 were resale homes (down from 817).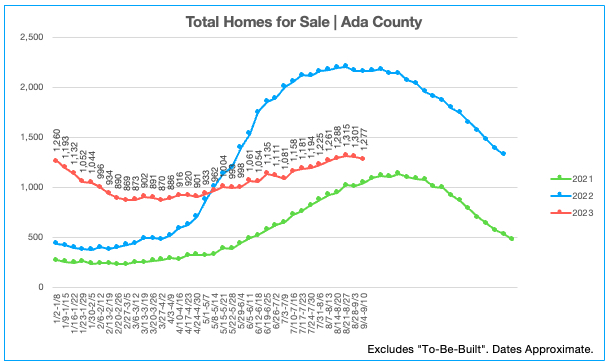 Inventory Rate:
The inventory rate serves as a critical indicator, shedding light on the equilibrium between supply and demand, and how it impacts home prices. Notably, the overall inventory rate stood at 2.6 months, marking the highest point this year. For new construction, it extended to 4.7 months, while for resale homes, it remained at a relatively lower 2.1 months.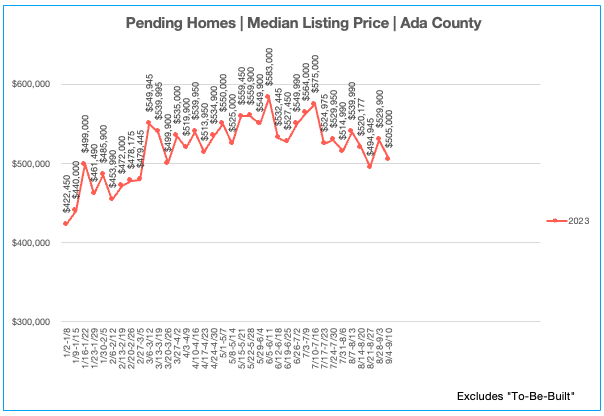 Interest Rates:
Mortgage rates edged higher this week and continue to stay above the seven percent mark nationally.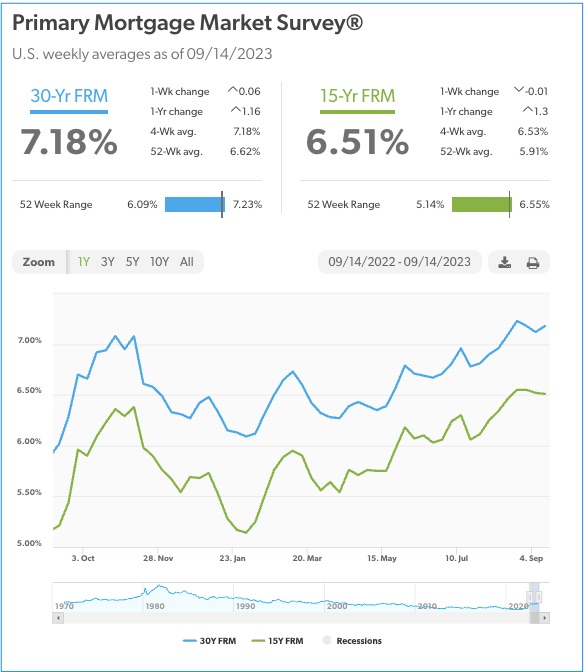 *Although the author attempts to provide reliable, useful information, they do not guarantee that the information or other content in this document is accurate, current or suitable for any particular purpose. All content is subject to change without notice. All content is provided on an "as is" basis, with no warranties of any kind whatsoever. Go to Disclaimers and Methodology.